Gordon Macphail have announced a special release; Glencairn Crystal created and finished these crystal decanters:
Gordon & MacPhail have announced the release of Private Collection from Linkwood Distillery 1956 by Gordon & MacPhail. This is the last 1950s cask from Linkwood Distillery in Gordon & MacPhail's exceptional inventory and is believed to be the final remaining 1950s cask globally. Just 53 decanters of the 60-Year-Old single malt whisky have been released for sale worldwide with a UK RRP of £22,000.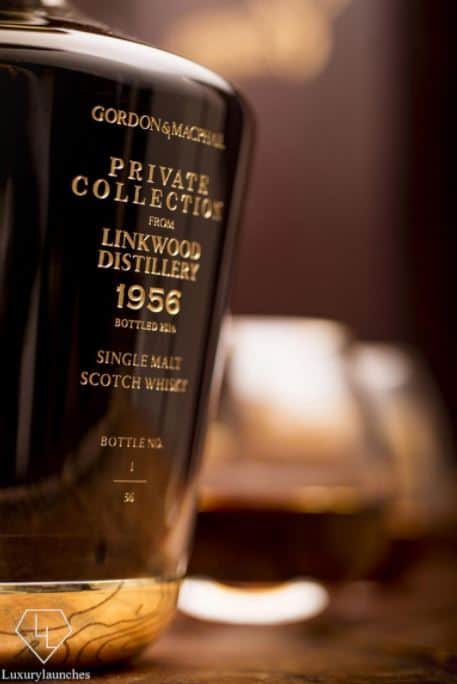 Private Collection from Linkwood Distillery 1956 by Gordon & MacPhail boasts a mahogany and chestnut brown colour. It is a layered whisky with highlights of blueberry, fruitcake, and dark chocolate. It comes from Cask 20 which was one of the last casks laid down by John Urquhart, first generation member of the family that owns Gordon & MacPhail, before he retired the following month.
Cask 20 matured for six decades under the watchful eyes of John's son, George, and subsequent generations until the fourth generation of the Urquhart family finally decided it was time to bottle the liquid gold.
The decanters will be packaged in an award-winning design inspired by the landscape surrounding the Linkwood Distillery. Each decanter is hand-blown and individually numbered with a certificate of authenticity signed by Stephen Rankin. Of the 53 bottles released worldwide, some are available for purchase directly from the company's 'spiritual home', the South Street retail shop in Elgin at an RRP of £22,000.
Written by: Vivien—21st March 2018