Scotland's oldest licensed distillery, Littlemill, has partnered with the highly-acclaimed Scottish glassware company
New whisky business House of Hazelwood has launched a stunning collection of rare, aged whiskies for collectors and enthusiasts to mark the brand's rich background and heritage. 
The collection of whiskies is beautifully presented in the finest decanters, supplied by the award-winning Scottish glassware company Glencairn Crystal, each made from premium glass for exceptional clarity as well as a heavy base and wall thickness to add weight and quality to each bottle.
 The decanter collar and stopper, both of which are engraved, are plated in a pastel gold satin effect metal especially created for the collection by the Glencairn Crystal team.
 All eight whiskies in the range tell a different story about the family who created them. For almost 100 years, generations of the Gordon family, the renowned Scottish family of distillers, have carefully laid down stocks of spirit for special occasions and personal enjoyment. This rare collection has become known as House of Hazelwood, after the family's Dufftown home – Hazelwood House.
Spanning seven decades and hailing from different corners of Scotland, this extraordinary set of whiskies tells stories of remarkable places, lost ways of working, first and last casks and the ambitions and achievements of the generations within  the family who has created them – each being a piece of history marking a significant moment in time for the Gordon family. Spirits that will not be curated in the same way ever again.
 The diverse whiskies offered in the series all possess their own unique provenance and story – from the first drop of whisky to come off the stills at the Girvan grain distillery on the South Ayrshire coast – to the last drops distilled at some of Scotland's now silent distilleries.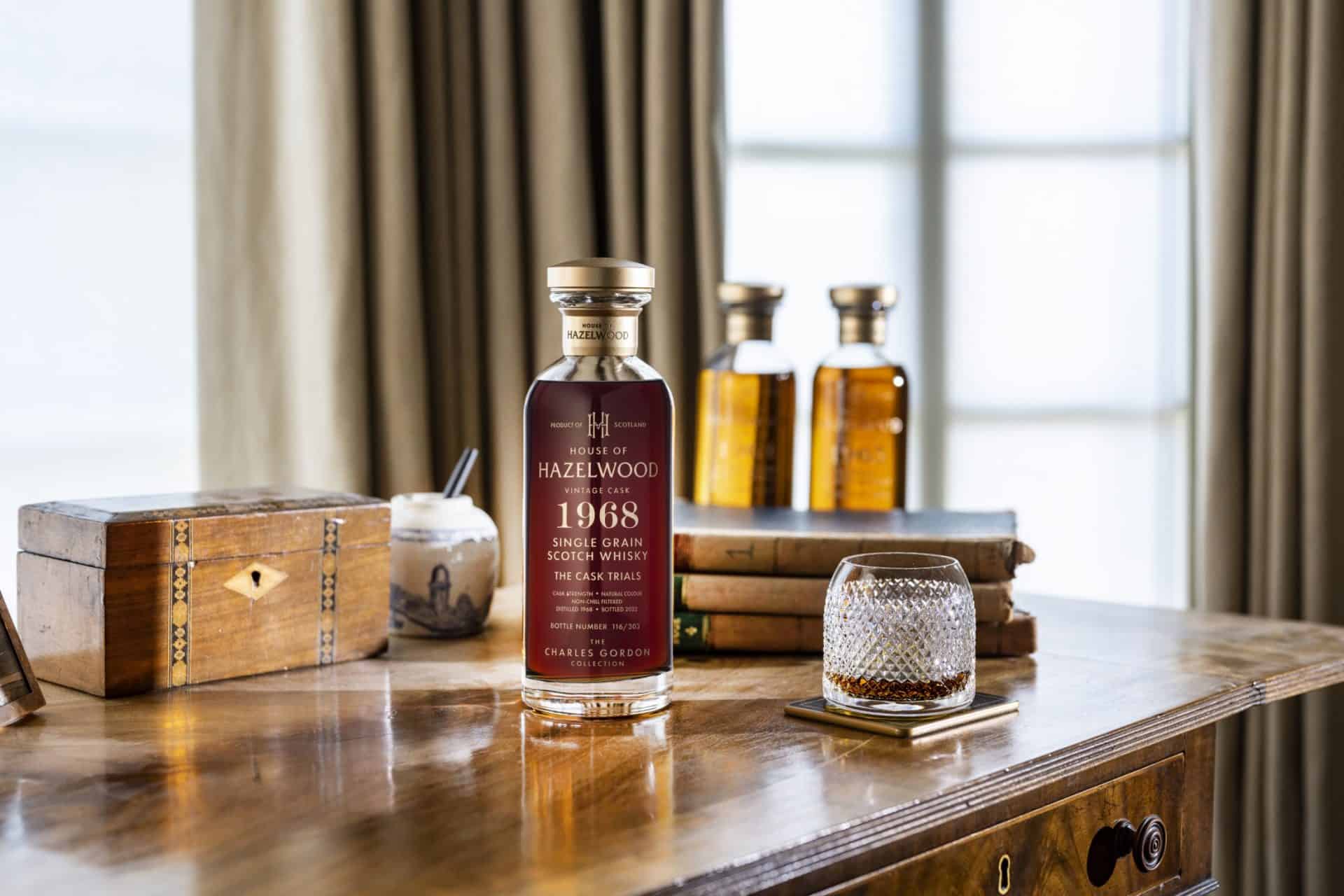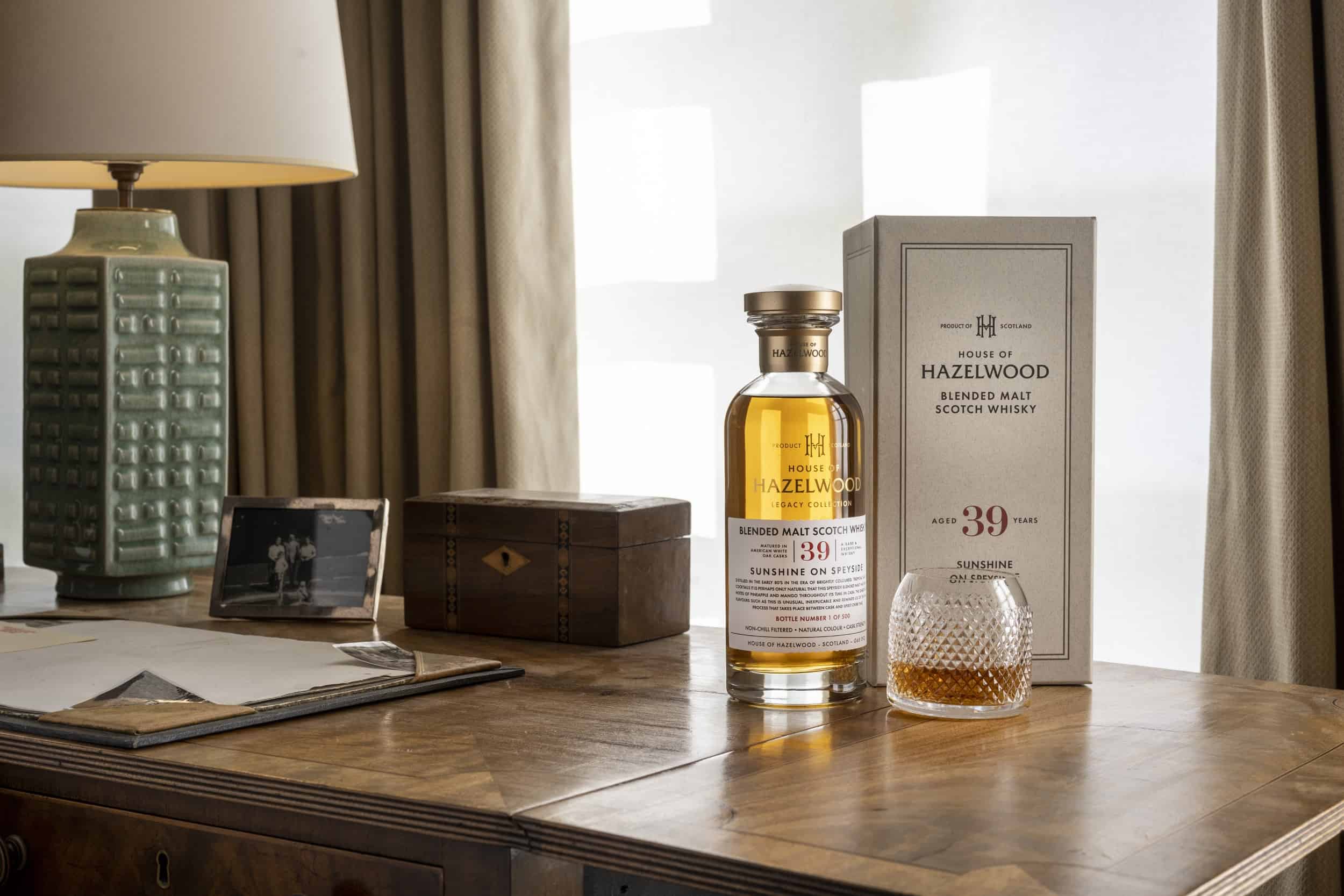 The range consists of four Charles Gordon Collection releases priced from £3,000 / 70cl and four Legacy Collection releases priced between £950 – £1,500. The Charles Gordon decanters have also been hand engraved with gold infill by the talented craftspeople at the Glencairn Crystal.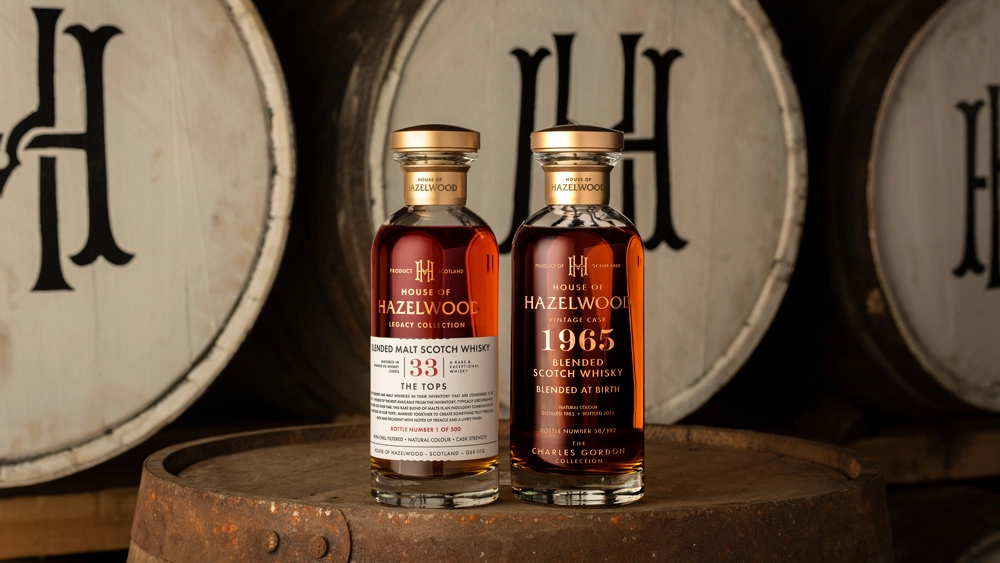 Scott Davidson, New Product Development Director at Glencairn Crystal, commented:
 "It has been a privilege to be involved in this very special project featuring such an exceptional range of whiskies from the Gordon family. The spirits industry is currently facing a premium glass shortage due to a huge increase in demand, increased energy costs, long term planning and transportation issues. Due to our strong and consistent supply chain we are still able to supply high quality premium glass decanters to meet the ever-increasing needs of our clients. Our experienced team of craftspeople has a proven track record in industry leading production processes in decorating and engraving cosmetic glass and bottles, as well as precious metal and materials application, to the highest standards".